Responsible Gaming
Providing our players with an equitable and responsible gaming environment is one of Mostbet's primary goals. We make every effort to ensure that our users are not addicted and play responsibly with real money. Mostbet, for its part, maintains the utmost level of security and safeguards gamers against the danger of gambling addiction. Unfortunately, some users fail to take timely action and fall victim to this morbid bondage.
We fully support and uphold the internationally recognized policy of responsible gambling, and we do everything possible to ensure that our users can enjoy safe and thrilling playing without losing control.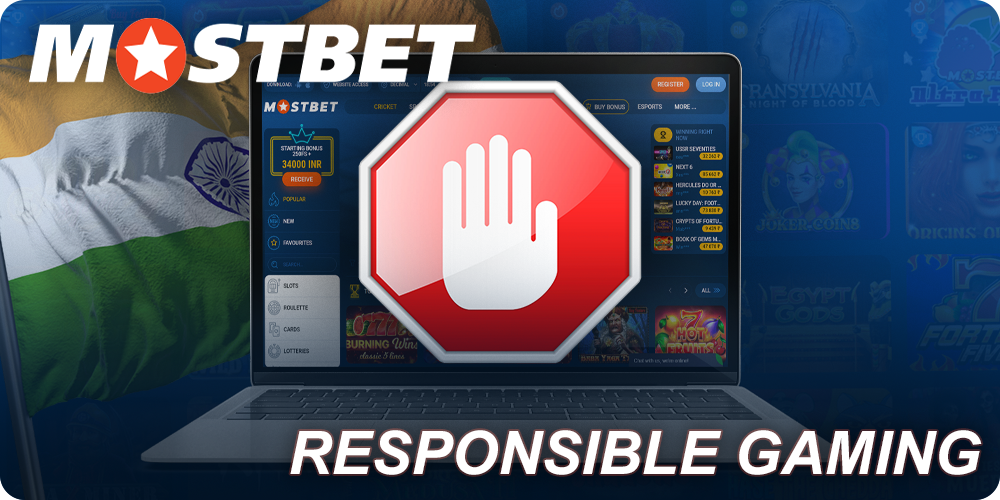 The Main Points About Responsible Gaming on Mostbet
Mostbet has always advocated and promoted a responsible approach to gaming. We stress that gaming is not a method of making money, but one of the many ways of having fun on the internet. However, despite this, some players have difficulties with self-control and gaming addiction.
Sports betting and online casino gambling should never be seen as a reliable source of income; this is a basic principle of playing responsibly. You cannot be sure of winning and no strategy delivers such a guarantee, so remember that results depend on luck alone.
If you neglect this, you may lose control of your budget and playing which can negatively impact your financial situation.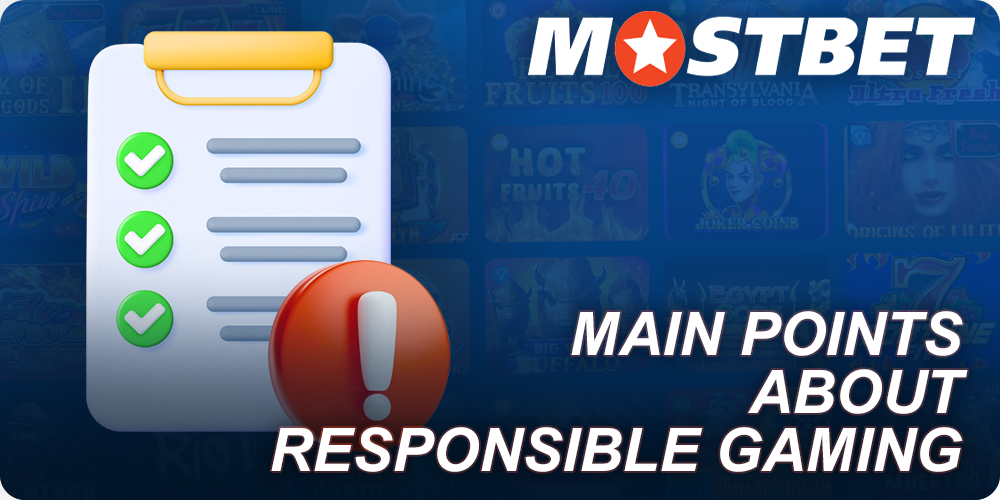 Maintaining Control
Gambling addiction has detrimental consequences for you and the people around you. It can be difficult to get out of it. The most important thing we can do is to support gamblers and provide them with additional options for help. We can also give some useful tips on responsible gambling:
Gambling is just a way to relax and have fun, not a source of income;
Do not gamble in a state of euphoria and only make decisions with a clear mind;
Keep a tally of your winnings and losses;
Never gamble for debt or to win back;
Set certain limits on how much money you can spend on gambling and stay within those limits.
By following these tips you can minimize the risk of becoming addicted to gambling.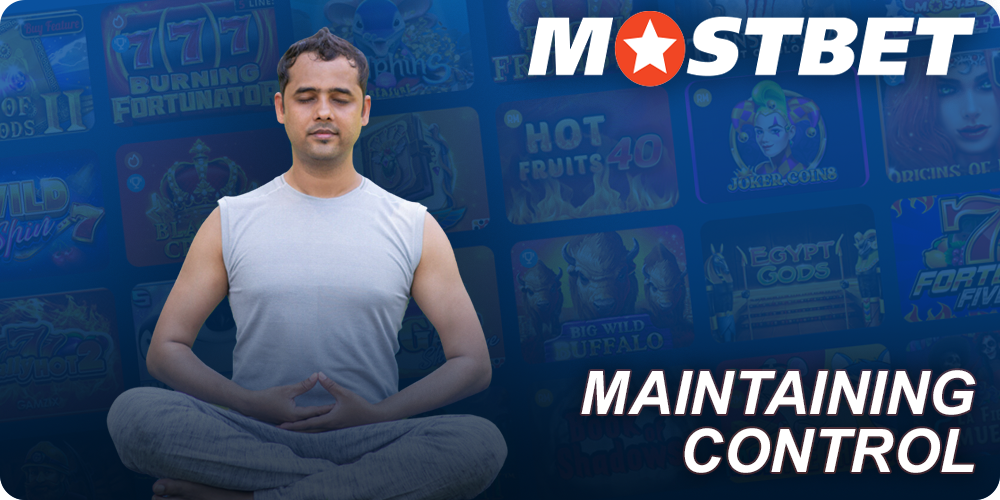 Signs of gambling addiction
To prevent the development of an addiction, you can take a test of simple questions. Doing a self-test will give you a sobering view of the situation. The questions are listed below:
Have you ever been told that you gamble a lot?
Have you missed important events or work because of gambling?
Does the desire to gamble increase after quarrels or frustrations?
Do you gamble because real life seems boring?
Are you willing to bet more and more money to win back your losses?
Do you play alone for long periods of time?
Have you ever lied to loved ones to get money for gambling?
Do you gamble until you have lost your last money?
If you answered yes to at least 2 questions, we recommend that you consider getting help from someone close to you or one of the specialized organizations.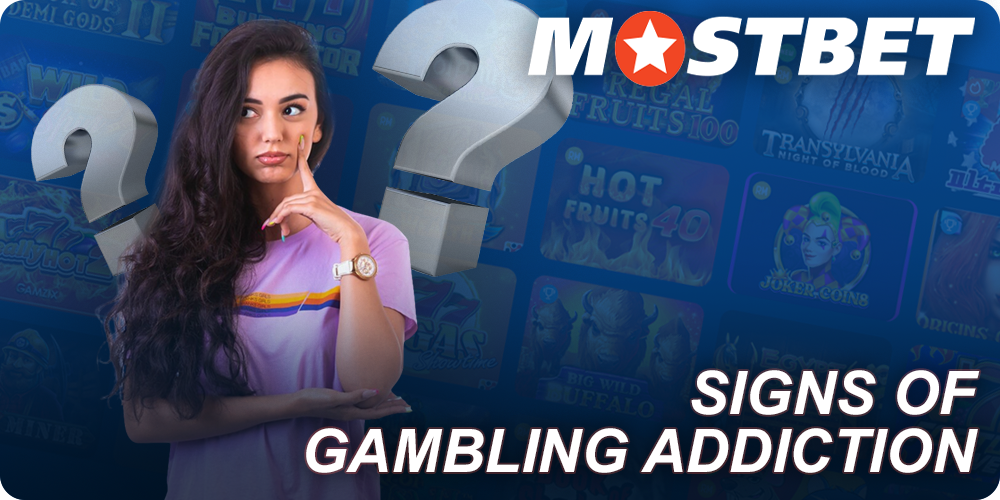 Seeking help
If you notice that you or a loved one is developing an addiction, you can seek help from specific institutions with professional psychologists who can help you get out of a difficult situation. Below you will find a list of trusted companies that will be willing to help you:
www.gamblingtherapy.org – it offers a hotline and a forum for addicted players around the world to discuss any problems they may be having;
www.gamblersanonymous.org.uk – this is a multi-national fellowship of women and men who have come together to somehow tackle their own addiction and help other addicted gamblers;
www.begambleaware.org – this organization is run and funded by an independent charity – Responsible Gambling Trust – operating under the name GambleAware;
www.gamblock.com – GamBlock provides services to gambling addicts by blocking access to gaming websites.
Each of these organizations is available to help you at any time. The main thing is not to be afraid to ask for help.
You can also freeze your profile anywhen by writing to our support team on the website or Mostbet app if you realize you need to take a break.